The Film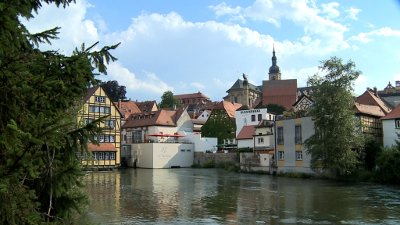 We've been blogging about the progress of a beer documentary film on our german site bierfilm.de since January 2009. The film is about the beer culture in Bamberg , a city located in Franconia, part of Bavaria, Germany.
A team of beer enthusiasts worked on it for over two years, and finally released the DVD in Germany on 23 April 2010. Each team member happens to be a professional in their field (cinematographer, cutter/editor, marketing specialist, software developer) so the movie has quite a professional quality to it, even though it was produced without any budget or commercial sponsor and out of enthusiasm for the local beer.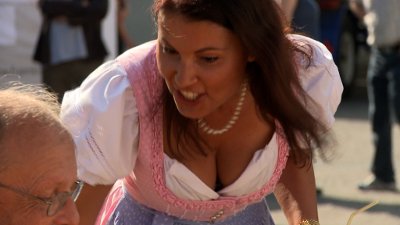 Bamberg truly has a unique beer history. Beer has been brewed here for over 900 years. But it's the beer diversity which distinguishes it from everywhere else in the world. In the 19th century, there were no fewer than 65 breweries brewing for the city's 20,000 inhabitants. That makes about one brewery for every 300 citizens, who also must've drunk an average of 220 liters per year! One scene of the film shows how, before the invention of refrigeration, ice was broken to cool the beer.
All this tradition continues today, and this is what our movie is all about. All Bambergers are really proud of the 9 remaining independent breweries and the approx. 50 different sorts of beer they produce. Beer really has become part of living here.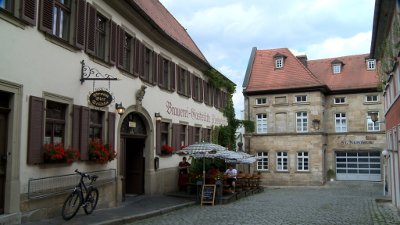 On the other hand the movie also shows the modern aspects of beer in Bamberg. Like Kaspar Schulz, which produces brewery equipment for customers all over the world or Weyermann, a famous malt producer which is also respected worldwide. Another example would be Mahr's Bräu which bottled exclusive editions for Quicksilver or DC Shoes.
On 15 December 2010 we then released a new DVD with additional English audio but again only sold it in Germany.
In April 2011 the bierfilm goes to the US with various screenings in the WNY area. Shortly afterwards the movie will be available directly in the US through our online shop.