Bamberg - A City Built on Beer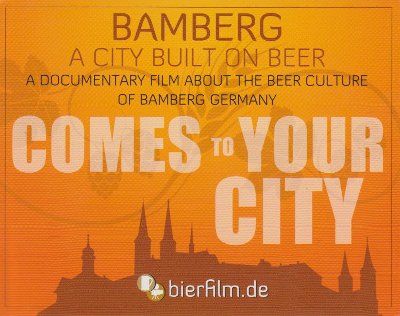 Bamberg, episcopal residence on the river Regnitz, world heritage site, and the town with the most striking beer history anywhere! The love for the "liquid gold" found here is unmatched in the world.
In Bamberg you will find almost fifty different beers in a town with 70,000 inhabitants, historical breweries, innumerable seasonal bock-beer keg tappings, and the legacy of the legendary Bamberg beer war!
"Bamberg – A City Built on Beer" documents the long history of an exceptional passion. Did you know that Bambergers drank 17 million liter mugs of beer, whose tax paid for construction of the Seesbrücke bridge, or that there was once more than twenty breweries on a single street? Some facts may seem incredible. This film, however, explains why, in Bamberg, beer is more than just a drink. One thing is clear: there are many stories to be told about beer in Bamberg.
And that's as it should be.
Links